Today, European Democrats are happy to welcome the adoption of the report on transparency and targeting of political advertisement by the Committee of Internal Market and Consumer Protection. The EDP acknowledges and thanks EP rapporteur for this Regulation, and EDP Secretary General, Sandro Gozi, for his work and dedication in order for this vote to be successful. This makes things easier for citizens to recognize a political advertisement and to be aware of what its reason is and who finances it.
Governmental cooperation is improved through this as national authorities can agree on harmonized penalties. MEPs and other officials face the challenge of fighting dis and misinformation which disturb the democratic process. This report goes well in hand with DSA legislation (Digital Services Act Regulation)
Secretary General of the EDP, Sandro Gozi, has stated that "Politics is constantly changing shape, and political advertising is becoming an ever more important dimension of it. Once in force, we hope by the end of this year, elections in the EU will be more transparent and resistant to the manipulations as witnessed in the Cambridge Analytica scandal.
The report will make abusive online political advertising a thing of the past by making it impossible to prey on people's specific weaknesses. We need to eliminate the current obstacles to truly transnational campaigns during the European elections. This legislation will also make political actors more accountable for the adverts they disseminate. And when rules are broken, better sanctions will be able to be imposed in an equal way across the EU."
Gozi continues to emphasize the importance of this report in so far that "we establish the fight against disinformation and foreign interference; a ban on voter manipulation using digital techniques; the elimination of obstacles to the freedom of political advertising services and to true transnational European campaigns; greater accountability of political actors on advertisements; and more effective sanctions imposed fairly throughout the European Union."
🇨🇵La politique change constamment de forme, et la publicité politique devient une dimension incontournable. Elle doit être régulée.
D'ici la fin de l'année, l'objectif est d'avoir des élections dans l'UE plus transparentes et plus armées face aux manipulations extérieures. pic.twitter.com/n273iotUc8

— Sandro Gozi (@sandrogozi) January 24, 2023
Sandro
Gozi
Secretary General
France
The event conceived and wished for by Matteo Renzi, the political training school for under-35s, is back. "Deserving Europe" will be held this year in the province of Palermo, Sicily, from 5 to 7 September 2023.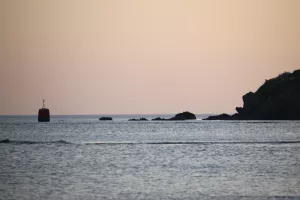 The European Democratic Party will return to Guidel, France, on 29 September – 1 October 2023 for its annual "Europe Days".
From 22 to 23 June 2023, the European Democratic Party (EDP) organised a conference in Martinique on "Overseas Solutions" with its MEP Max Orville. EDP Chairman François Bayrou and Secretary-General Sandro Gozi opened the conference