America's biggest city will remain vibrant, safe, and forward-looking thanks to the work by Mayor Adams and his team. Their vision for a green transition, a circular economy and a digital future will keep New York connected, inclusive, and world class.
They grasp the wide-reaching challenges like housing, education and cybersecurity that affect cities on both sides of the Atlantic. We look forward to new framework between New York and Europe in these and other areas.
Delegation leader and EDP Secretary General Sandro Gozi commented: "Work done by Mayor Adams and his team impresses us. They have a robust approach to building a sustainable, secure and inclusive New York while harnessing digitalisation. They understood the far-reaching challenges surrounding cybersecurity and ecological transition at the centre of the political agenda on both sides of the pond."
Sharing practices between New York and Europe can help tackle challenges and global threats that Europeans and Americans face. That's why we have invited Mayor Adams to the European Parliament, an important opportunity to build our relations and work together for the well-being of future generations.
Sandro
Gozi
Secretary General
France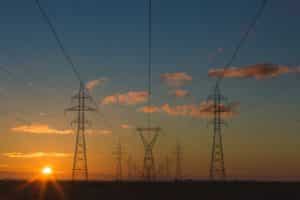 The EDP will organise in Strasbourg a conference on: European Energy issues.
Amongst the speakers, our Secretary General Sandro Gozi, and our MEPs Christophe Grudler, and Max Orville.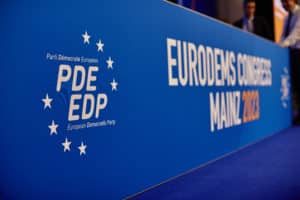 The European Democratic Party held an insightful Congress on the 13th of October 2023, in the historic city of Mainz, Germany. Not only did delegations from Germany, Italy, France, Spain, Austria, Poland, Czech Republic, Bulgaria and many other countries have come together to attend this important event, but it also served as a breeding ground for fundamental debates and innovative proposals that address the pressing issues of our era.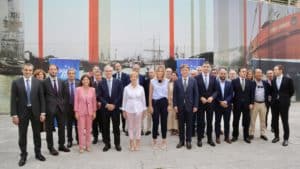 The roadmap to a sustainable future in Europe has never been clearer nor more urgent" – as highlighted in a recent seminar organized by the European Democratic Party (EDP), in which European experts and prominent representatives of Basque industry and business have participated.

Foreign policy and security