The Democratic Movement and the European Democrats invite you to celebrate Europe on 9 May in Strasbourg!
This symbolic date marks the anniversary of the Declaration of 9 May 1950, in which the French Foreign Minister Robert Schuman laid the foundations of European integration in a founding speech.
This is an opportunity to say "Thank you Europe" with our guests, including Sandro Gozi, MEP, EDP Secretary General, and Guy Verhofstadt, MEP, former Prime Minister of Belgium.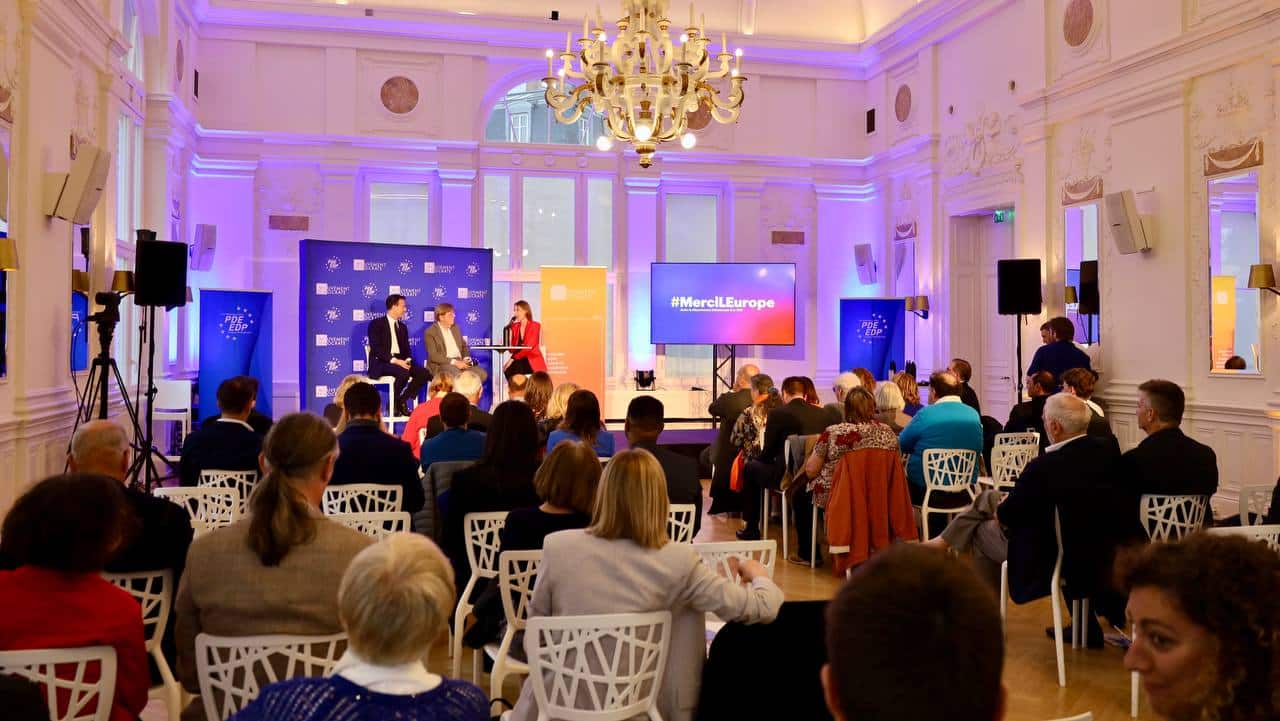 On Tuesday 9th May 2023, the Democratic Movement and the European Democratic Party celebrated Europe Day in Strasbourg, European capital, with many European personalities.
Sandro
Gozi
Secretary General
France
Christophe
Grudler
.
France
MoDem
Izaskun
Bilbao Barandica
Member of the Presidency
Basque Country
EAJ-PNV