Europe in view of the 2024 European elections.
During our party's presidency meeting on Wednesday, EDP members entrusted our political leaders with an ambitious mandate to reinforce the central Renew political alliance in Europe. This alliance, made of Democrats, Liberals and Reformists forces, has played a key role in the EU since 2019 and must aim to enhance and strengthen the cooperation between all the central forces committed to a strong EU.
Europe is indeed once again at a crossroad and faces multiple challenges. The EU's political landscape is fragmented and increasingly polarised: right-wing parties are progressively sliding towards authoritarianism and the traditional left is more fractured and extreme than ever. The rise of populism continues and threatens the very foundations of our democratic system. Key democratic principles such as the rule of law, political pluralism and media freedom are under attack everywhere in our Union. Against this backdrop, our political and transnational alliance can and must embody a new Europe. It must be an alliance that showcases a strong commitment to democracy and that goes beyond the traditional right and left divide.
This "Renew Europe network" must respect the political autonomy and diversity of the European political parties, be based on an equal footing and new working methods, that will ensure fruitful common collaboration between all members involved.It will rely on common political priorities in view of the next European elections agreed upon by its European Democratic Party, (EDP) Alliance of Liberals and Democrats (ALDE) and other progressive and reformist members and it will be based on the common "Renew Europe" heritage and ownership that all such members share, avoiding any independent or unilateral initiative.
In order to strengthen this network, we must also attract new members. We are ready to engage discussions with all central political forces that share our ambition for a sovereign and democratic Europe. We, therefore, urge leaders of all central political parties to join us..
Sandro
Gozi
Secrétaire général
France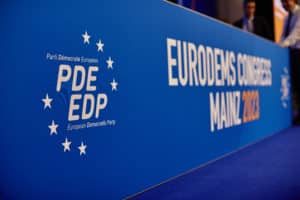 The European Democratic Party held an insightful Congress on the 13th of October 2023, in the historic city of Mainz, Germany. Not only did delegations from Germany, Italy, France, Spain, Austria, Poland, Czech Republic, Bulgaria and many other countries have come together to attend this important event, but it also served as a breeding ground for fundamental debates and innovative proposals that address the pressing issues of our era.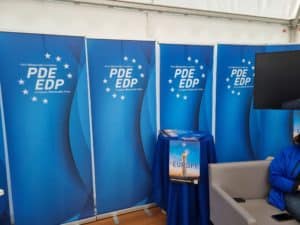 Hundreds of activists and political leaders congregated at Guidel over the course of the event. In the same way, as François Bayrou put it: "We believe that the goal of political action is to create a society in which the humanity in each of us flourishes.", the high attendance of people not only signaled the party's active role in national affairs but also the society's interested in being involved in such context.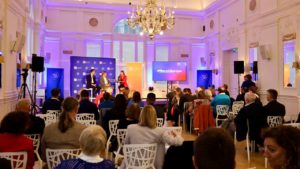 On Tuesday 9th May 2023, the Democratic Movement and the European Democratic Party celebrated Europe Day in Strasbourg, European capital, with many European personalities.